Business Forum and Tower
Work in Progress
The project was initially designed for an important commercial group and then was further developed taking into account the installation of new systems of environmental engineering interior design in co-operation with the Faram group. The project is meant to suit different commercial needs and concentrates two important multipurpose structures in one area: a 160m high tower with offices connected to a 140m long congress centre.
In the tower, characterised by a linear and essential design, we find multipurpose areas, a business centre and offices designed according to the most innovative criteria of environmental well-being.
The congress centre located in the linear building is equipped with three multipurpose halls hosting events, conference rooms, shops, restaurants and a roof garden. The two structures are located in a large amphitheatre recalling the concept of the Roman Fori intended as meeting places. They create an unparalleled and innovative space in the heart of the commercial city with an abundance of water and vegetation. The bioclimatic project of the multipurpose whole complex implements technologies meeting the functional requirements.
{slider Bioclimatic Feature|closed}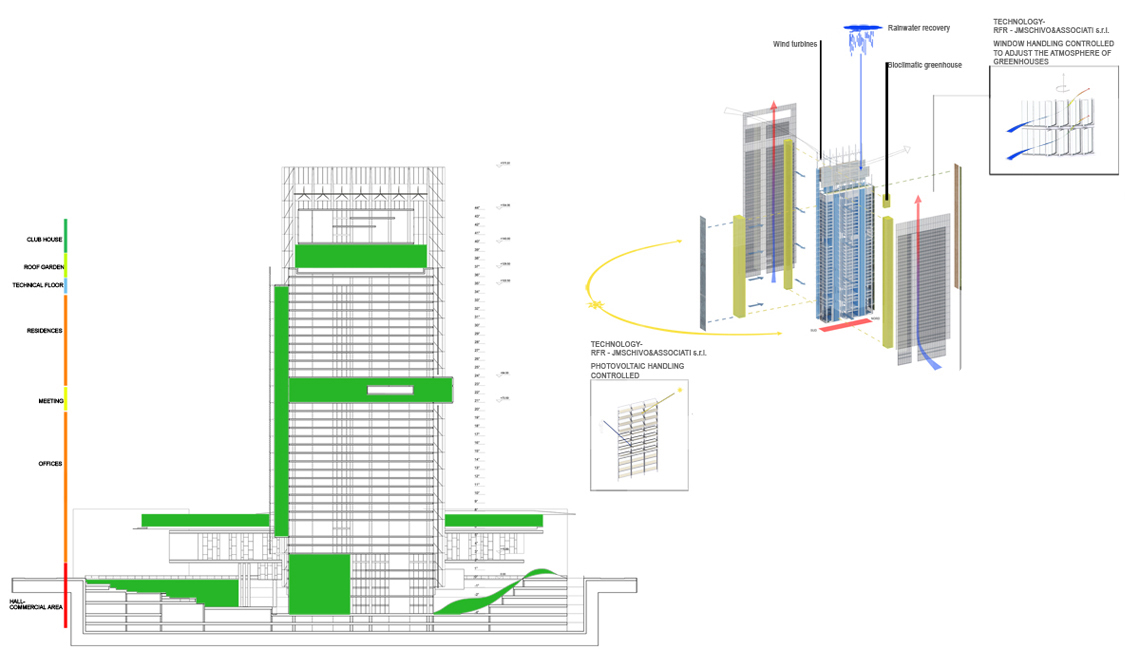 {/sliders}