Swatch headquarter in Milan
Swatchgroup Italy wanted to gather the offices of all their brands in a small office district in a steel building designed by Dante O. Benini that should reflect the group corporate image.
The interiors of whole building have been created to express the group philosophy on the seven levels through a project combining interior design and continuously evolving communication to comply with some of the fundamental concepts expressed by the founder. Strong presence of natural elements, use of bioclimatic technologies integrated with glass, colours, graphic and mobile elements underline the entire aggregation of the spaces in a process that focusses predominantly on transparency. The ground floor has two main features: the huge distribution space fully revealing the operational layout of the various floors and the bar- exhibition area, which is an attraction for the entire district.
The watchmaking school is on the first floor, whereas the upper floors host the offices, the open spaces and the technical labs. Amongst these facilities the "Time Machine" can be found: this is a flexible space for meetings, events and presentations of new products. The top floor is entirely devoted to the 14 brands of the group. The roof is also a garden where events and company presentations can be held. It is protected by a photovoltaic cover and divided into three areas: the bar – reception area in the central part and two lateral spaces which have naturalistic and technological imprints respectively.
{slider Bioclimatic Feature|closed}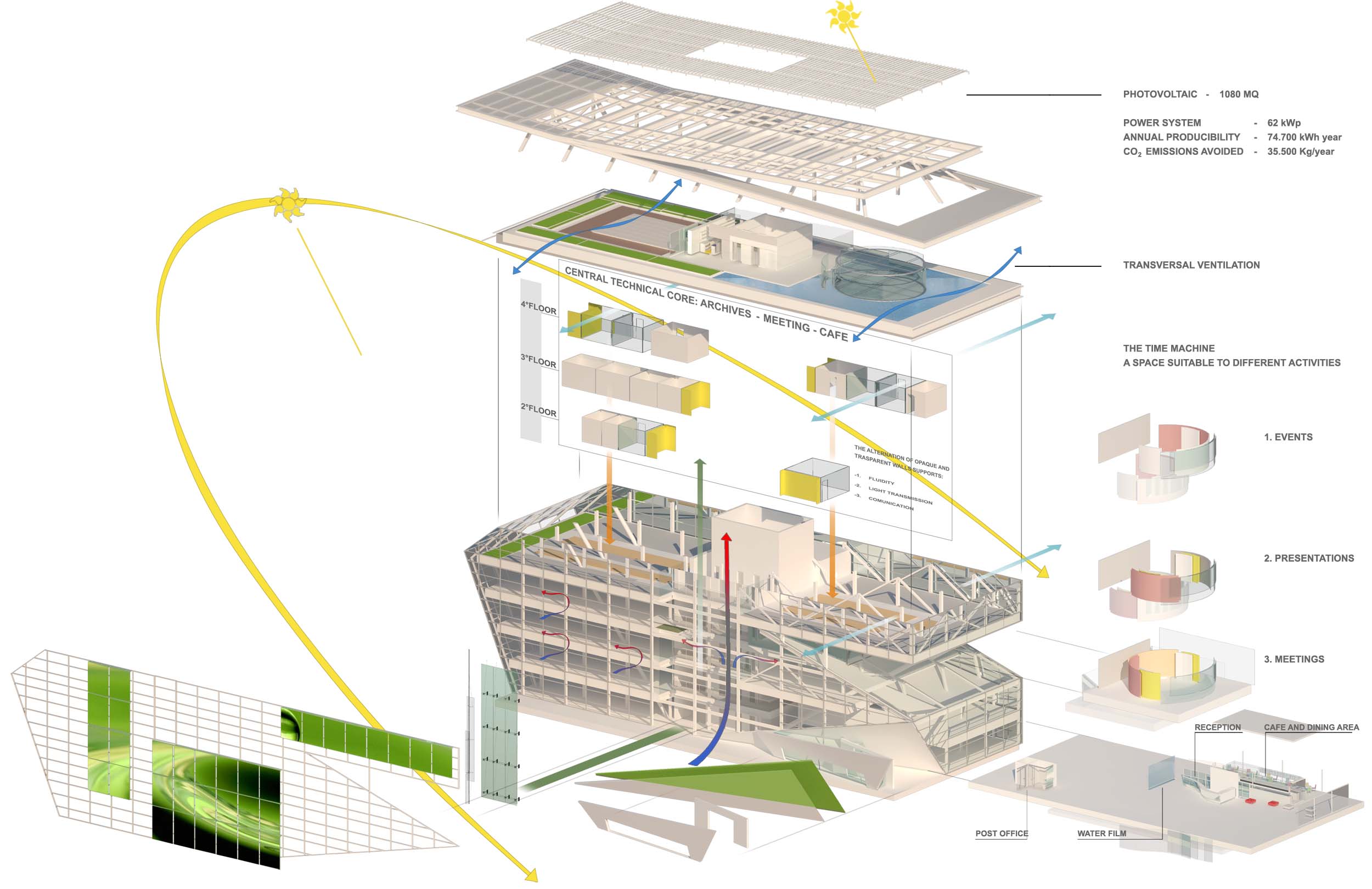 {/sliders}